Now that Jamal Adams has officially requested a trade from the Jets, its time to start looking at possible trades the Jets can make to improve the team even while losing their star safety.
The first trade scenario is with the Detroit Lions. In this mock trade, the Jets would trade Jamal Adams and a 5th round pick for Kenny Golladay and a 2nd round pick. The Lions desperately need a Strong Safety to be an enforcer on their defense after trading away Quandre Diggs for a 5th round pick in the middle of the 2019 season. They did not address the position in free agency or in the draft, so a Jamal Adams trade makes a ton of sense for them. Adams, along with 3rd overall pick Jeff Okudah and newly signed Desmond Trufant playing cornerback and Trey Flowers rushing the passer, makes this defense a top defense in the NFL. Additionally, they have a ton of depth at the Wide Receiver position with players like Marvin Jones Jr., Danny Amendola, and Geronimo Allison. So giving up Kenny Golladay would not be the end of the world for them. As a Jets fan, this would be an incredible trade. Give Sam Darnold a true #1 WR to throw to in addition to the extremely underrated slot WR Jamison Crowder, 2nd round pick Denzel Mims, and Breshad Perriman. And swapping a 5th round pick for a 2nd round pick is a major upgrade. If this trade were to happen, Jets fans should be praising Joe Douglas once again.
The second trade scenario is with the Tampa Bay Buccaneers. In this mock trade, the Buccaneers would receive Jamal Adams and a 3rd round pick in exchange for WR Chris Godwin and a 5th round pick. They were the big story this offseason, signing Tom Brady and trading for Rob Gronkowski. The Buccaneers are another team with a huge hole at the Strong Safety position. They drafted Antoine Winfield Jr. in the 2nd round of the 2020 draft, but he is a Free Safety. Their defense struggled last year despite having a very solid middle with Lavonte David and Devin White. Adding an enforcer like Jamal Adams to that defense would be invaluable, and Adams would immediately become the best player on that side of the ball. Chris Godwin is emerging as one of the best young Wide Receivers in the NFL; however, the Bucs already have an even better receiver in Mike Evans, which makes Godwin more expendable. They have 3 very good Tight End's in Gronkowski, OJ Howard, and Cameron Brate, which makes the WR's a little less valuable to them as well. Jamal Adams would provide the Bucs more value than Chris Godwin, especially in their small window with Tom Brady where they will make their big Super Bowl run. As for the Jets, getting a WR as good as Chris Godwin would seem like a dream. Godwin is already a top 10 WR in the NFL, and could push into the top 5 with a great 2020 season. Adding him to the WR room with Mims, Crowder, and his former teammate in Tampa Breshad Perriman would give Sam Darnold an incredible supporting cast, along with RB Le'Veon Bell and TE's Chris Herndon and Ryan Griffin. If this trade happened, Jets fans would have to pinch themselves and make sure we aren't dreaming.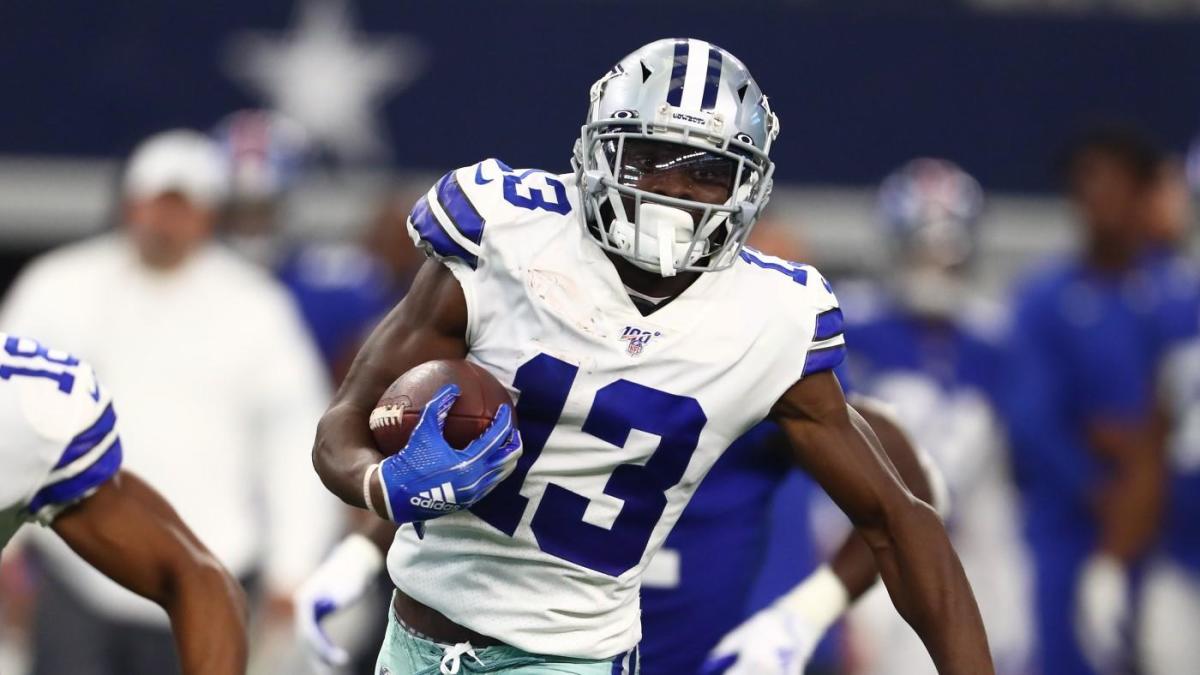 The third and final trade scenario today involves the Dallas Cowboys. In this trade, the Cowboys would receive Jamal Adams and a 6th round draft pick in exchange for WR Michael Gallup and a 1st round draft pick. The Cowboys have been the center of the Jamal Adams trade rumors since they started back in October, and they remain Jamal's top preferred destination, since he grew up there. The Cowboys have the offensive side of the ball fully figured out right now (as long as QB Dak Prescott signs his franchise tag), but the defensive side of the ball is lacking. They lost stud CB Byron Jones to free agency, and replaced him with 2nd round pick Trevon Diggs. They have Demarcus Lawrence, but he is coming off an underwhelming 2019 season with only 5 sacks. They signed HaHa Clinton-Dix in free agency as well, but Jamal Adams would be a massive upgrade over him, and would instantly become probably the team's best defensive player, slightly edging out Tank Lawrence. The Cowboys just resigned their WR1 Amari Cooper to a 5 year deal this offseason, and drafted stud WR CeeDee Lamb in round 1 of the 2020 draft, so Michael Gallup has become extremely expendable. Gallup is another young WR who has been performing very well, similar to Kenny Golladay and Chris Godwin. However, he is not quite on the same level as Golladay and Godwin, which is why the Jets would need more draft pick compensation in this trade than in the other mock trade scenarios. Gallup would still instantly become the Jets best WR, and adding him in to the Mims, Crowder, and Perriman group along with adding an extra 1st round pick in 2021 would be major improvement for the offensive side of the ball, helping out franchise QB Sam Darnold, which is what this entire offseason has been about.
As you have seen, the Jets number 1 priority in a Jamal Adams trade should be getting a stud Wide Receiver to help make Sam Darnold's life easier. If Joe Douglas is able to get any of these 3 trade scenarios done, Jets fans should be thrilled, as should Sam Darnold, who will finally be in a situation where he can have a chance to succeed in his 3rd year in the NFL.