Big 12 Championship
Oklahoma State -5.5 vs. Baylor
This is the championship game in the new era of the Big 12 Championship (2017-present) that doesn't involve Oklahoma. There's something poetic about the Big 12's two flagship programs starting the year by leaving the conference, and finishing it by not making the title game. That aside, this is still a top 10 matchup as #9 Baylor and #5 Oklahoma State square off in Jerry's World. For both teams a berth in the Sugar Bowl is on the line, and for the Cowboys, a trip to the playoff with some help from Georgia, Houston, or Iowa.
These two squared off in early October as the Pokes won a defensive battle 24-14, where neither QB played well, with both sides failing to break 200 pass yards and Spencer Sanders threw 3 INTs. Baylor couldn't stop the run game as Sanders went for 76 on the ground and RB Jaylen Warren adding 125 and 2 TDs. Expect this game to be a slow, run heavy attack for both sides, as Baylor RB Abram Smith has rushed for 1,366 yards and 12 touchdowns this season. Both teams have top 20 rush defenses, and will have to earn every yard, but I think Sanders is the difference maker. Sanders is a veteran dual threat, and Baylor will be starting freshman Blake Shapen after an injury to their #1 QB. While I don't believe in QBs playing against QBs, in a game of this magnitude, its a clear advantage to have a guy who is both a better passer and a better runner, and much more experienced. I don't love this spread, but would lean OSU, but love the under at 46.5.
SEC Championship
Georgia -6.5 vs. Alabama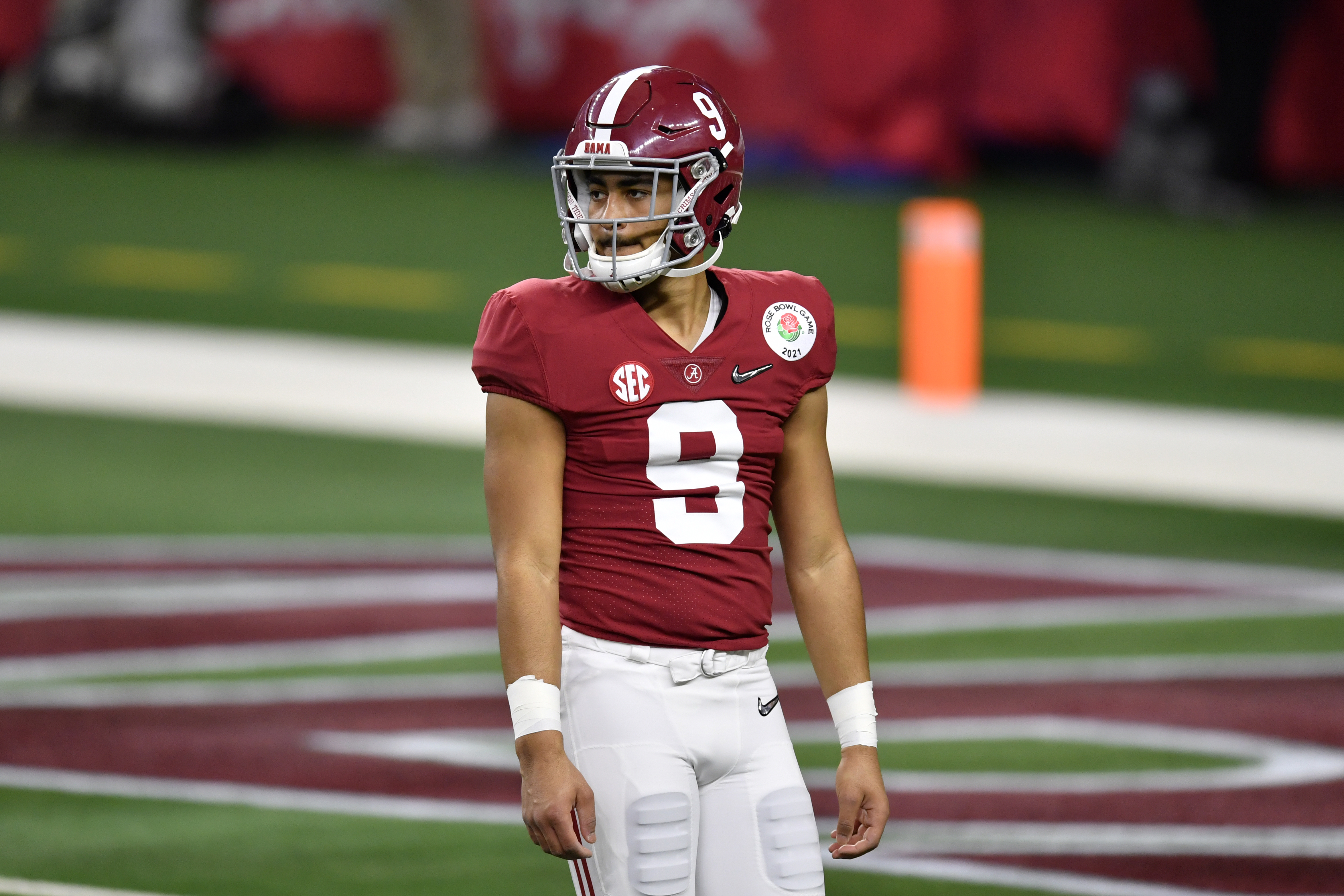 Well, well, well, what a surprise in the SEC. An Alabama vs. Georgia SEC Championship game. Who could've seen this coming.
Georgia has been the unanimous number 1 team in the country for a large majority of this season. They are in the college football playoff regardless of what happens today. Alabama on the other hand needs this win to solidify themselves as a playoff team. The Georgia Bulldogs have blown out just about every single team they have played this year. While Georgia has dominated just about everyone they've played this year, they have not played anyone with the type of talent that they will see today from Alabama. Nick Saban and co. are going to come out hungry today. Alabama has the Heisman in QB Bryce Young and a stellar defense that will give Georgia problems this afternoon. Don't bet against Nick Saban when he is an underdog.
Pick: Alabama +6.5
AAC Championship
Cincinnati -10.5 vs Houston
This is, undoubtedly, the biggest game in Group of Five History. The Bearcats come in ranked #4, meaning that unless the committee does something dirty, a win makes them the first non-power 5 team to make the College Football Playoff. However, standing in the way is #21 Houston, a team who could very well be fighting for a playoff spot as a G5 had they not stumbled in week one.
These teams haven't faced off this year, and the Houston team the Bearcats blew out in 2020 is a vastly different team from this year. Desmond Ridder will rightfully get all the attention, but don't sleep on Houston's Caleb Tune. These QBs are neck and neck, Tune has 13 more yards, Ridder has 1 more TD, tied in interceptions, and are separated by only 2.5 points in QB rating. Both defenses have been outstanding this year, and turnovers may make the difference. Houston has forced 22 this year and Cincy has struggled protecting the ball recently and in a game with this level of pressure, you can't afford to give away free possessions. I think the Bearcats win, but its close enough to make them sweat it out tomorrow.
Pick: Houston +10.5
Big 10 Championship
Michigan -10.5 vs. Iowa
Make no mistakes, Iowa's offense is abysmal. However, you don't finish the season 10-2 in the Big Ten without doing something right. Hard hitting defense and a strong running game on offense has been the identity of this team all year long.
Iowa leads the Big Ten in turnover margin. To pull off an upset versus Michigan today they will need to force multiple turnovers and give their offense the ball with a short field. This will be no easy task, as Michigan plays very conservative football and limits their mistakes.
This has "hangover game" written all over it for Michigan, as they are coming off a huge win over Ohio State. It was the first time Jim Harbaugh has beat the Buckeyes in his Michigan coaching career and the first time the Wolverines have won the matchup in over 8 years. Michigan has a much stronger offense than Iowa and a defense that shouldn't give up much at all to a very weak Iowa offense. Michigan wins this game, but Iowa covers the spread.
Pick: Iowa +11
ACC Championship
Pittsburgh -3 vs. Wake Forest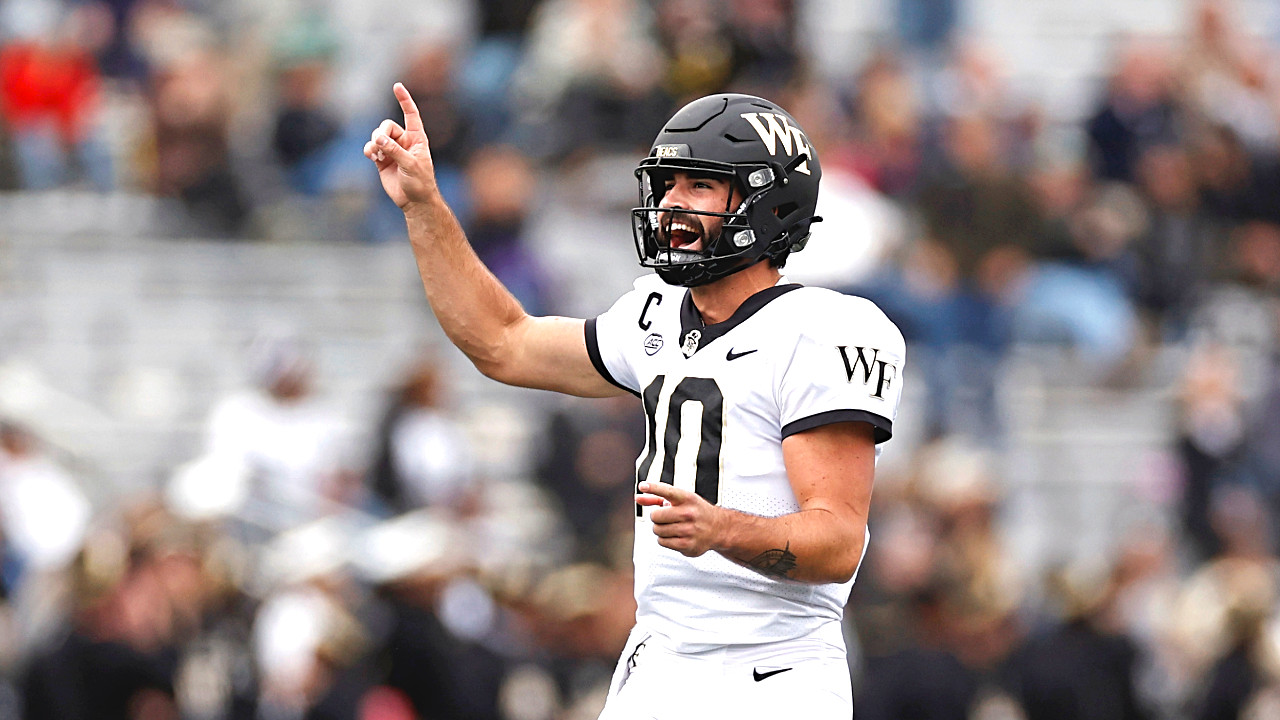 I have very subtly been a Wake Forest fan all year. I feel like I bet on them just about every week. And nothing is changing for the ACC Championship.
This game has offensive shootout written all over it. Sam Hartman and Kenny Pickett are two of the top QBs across the country. Pickett has thrown for 4,066 yards and 40 touchdowns this season, while Hartman has tallied 3,711 yards and 34 touchdowns.
In a game where it feels like Pickett is getting all of the attention, Sam Hartman will make his name known. Pittsburgh has the third worst pass defense in the ACC. I expect Hartman to have his way up and down the field all night. Wake Forest will come up with enough stops/turnovers and the Demon Deacons will win this one in a shootout.
Pick: Wake Forest +3